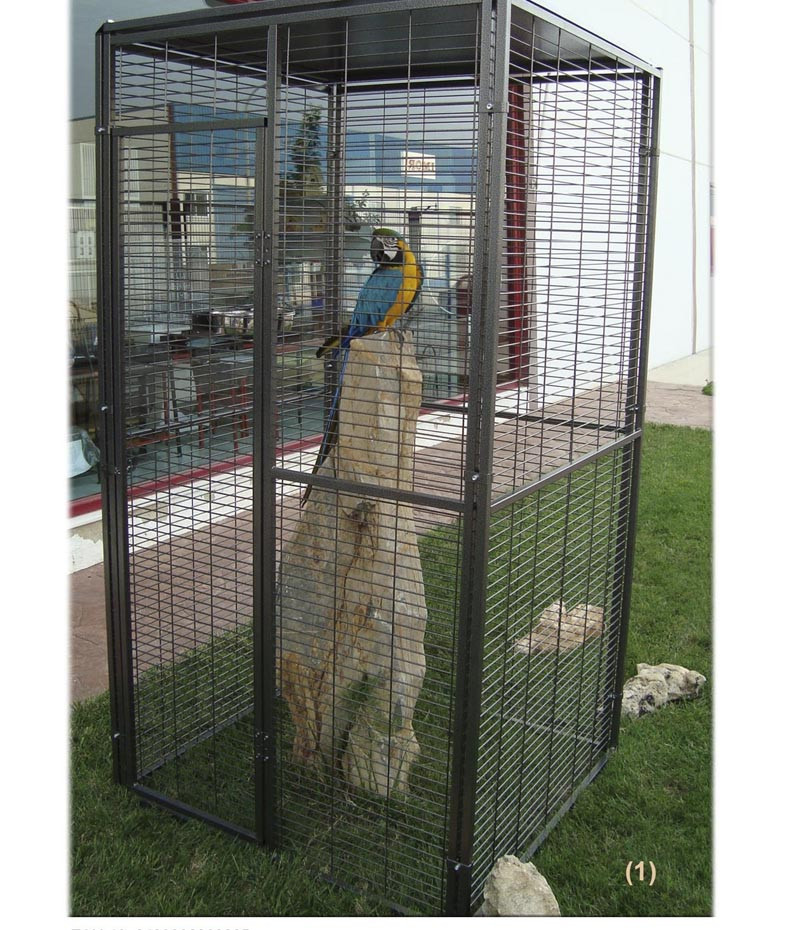  
Garden aviary for parrots 1m2
Security guarantees

Delivery Policy

Returns policy
    This aviary is ideal for a small or large parrot. The spacing of the meshes is designed so that your pet can climb along the walls without the spacing being too wide and risking injury.
    The mesh thread is large enough that parrots and parakeets can prick with their beaks without damaging the aviary. As well as the paint is very resistant to animal solicitations and is not toxic to your parrot or parakeet.
    This modular IMOR aviary can allow you to offer your parrot or large parakeet a living space in the garden and will allow you to share with your bird all the moments of socialization that these large birds need.
     This aviary is provided without any decoration accessories but you can easily set it up and install perch toys and other Java trees that you can easily find on the market.
Comprising:
-2 wire mesh panels for parrot aviary. Ref: 053.030
- 1 panel for parrot aviary with access door. Ref: 053.035
- 1 panel for parrot aviary with revolving feeders. Ref: 053.040
- 1 flat roof for parrot aviary. Ref: 053.090
- 2 floor clamps for parrot aviary. Ref: 053.045
- 12 panel clamps. Ref: 053.050
- 2 parrot feeders. Ref: 010.045
- 12 black ferrules
-4 black threaded ferrules
- 4 bolts 60x10 mm
- 2 angled covers
Accessories not included
You might also like
Customers who bought this product also bought:
6 other products in the same category: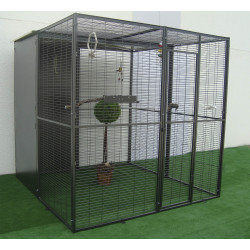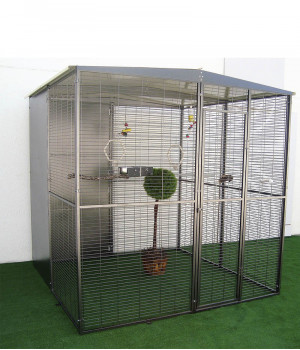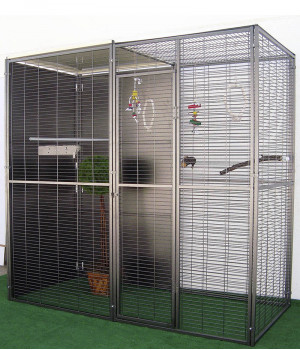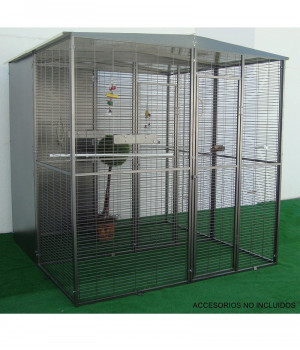 No customer reviews for the moment.