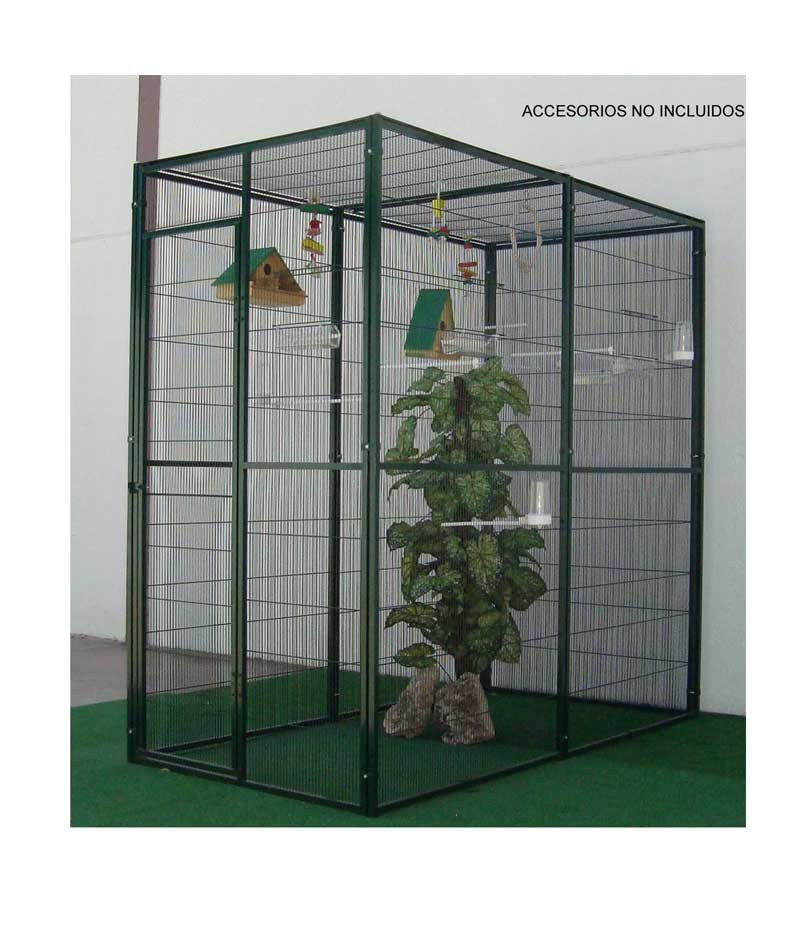  
2 sqm indoor aviary with mesh roof. IMOR®
Free transporte, in Península

Security guarantees

Delivery Policy

Returns policy
We present our garden aviary IMOR® for small birds (canaries, diamonds, thistles...)
A 2sqm aviary with a door to facilitate access to the interior of the aviary.
The door closure system allows the use of multi-dimensional security padlocks.
With a height of 200 cm, this aviary will allow us to enter standing inside it.
Flat mesh roof. We recommend using this aviary indoors
Composed of 5 vertical mesh side panels made of corrosion-resistant steel
Its bars are vertical and the space between the bars is 12mm. The installation of panels and accessories is very simple.
Has a ground anchor
Dimensions: 205 x 105 x 200
Components:
5 vertical mesh panels
1 sign with front door
2 mesh roofs
4 anchors on the ground
18 clips fastening the panels between them.
Our aviaries adapt to you and your pets!
Imagine your aviary according to your project and your need and we fully remain at your disposal to help you achieve this project!
Build your aviary according to the dimensions you want (beware the panels remain standard panels)
Choose the type of roof: mesh, flat, 2 slopes...
Choose the type of panels: mesh, opaque, mesh with transparent protection in removable PVC,...
Choose the number of panels with door
Choose your accessories...
Create it exclusively for you and your birds. By adapting them to your needs and those of your pets, you will get the best results.
We will do a personalized study of your project to make your aviary perfect for you! Contact us by email at info@jardinpet.com detailing your need and we will help you build your project without any obligation.
You might also like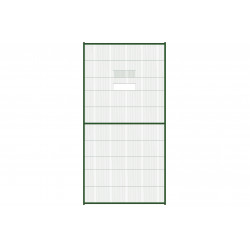 Customers who bought this product also bought: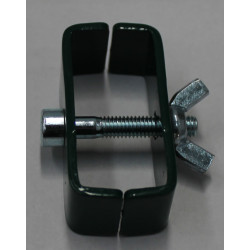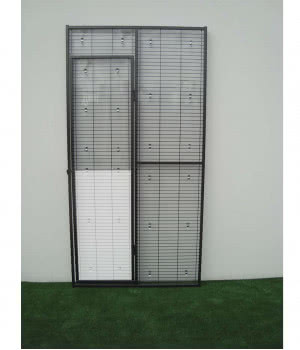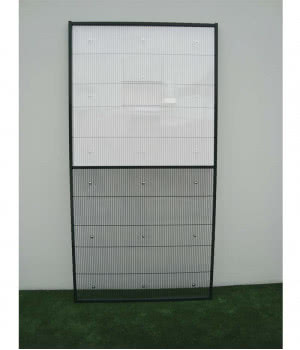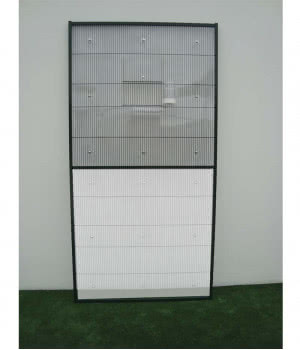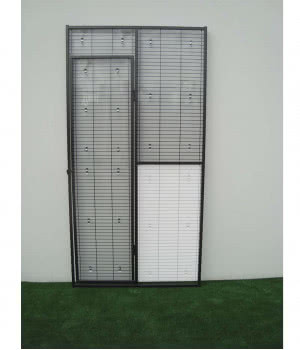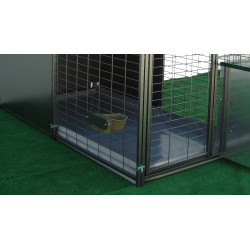 16 other products in the same category: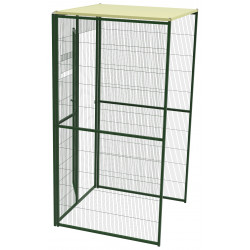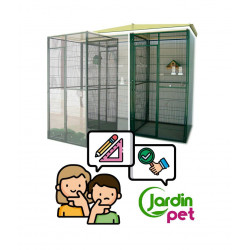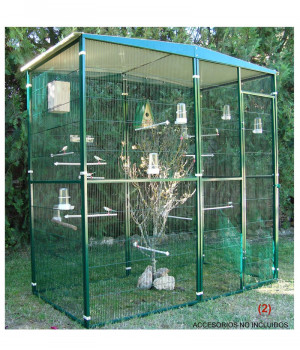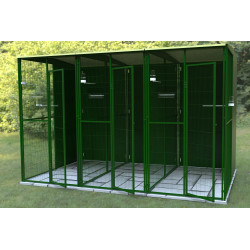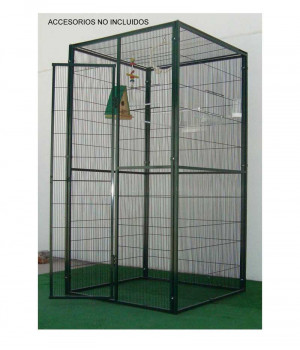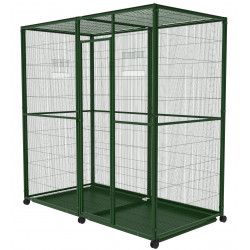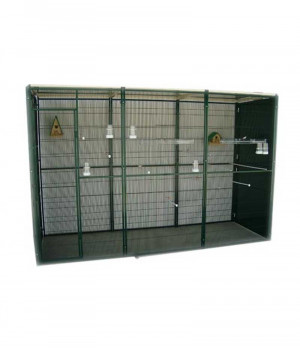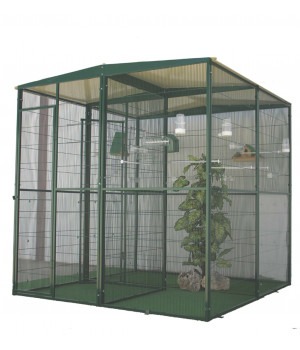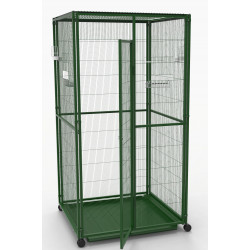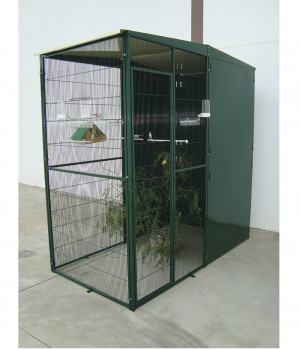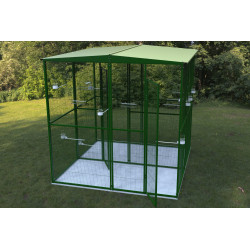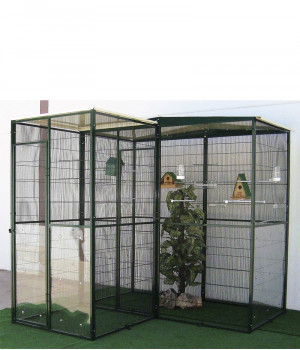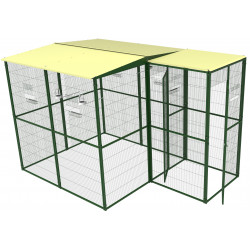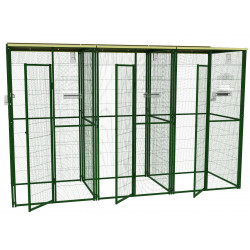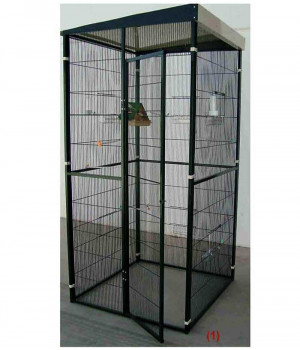 No customer reviews for the moment.