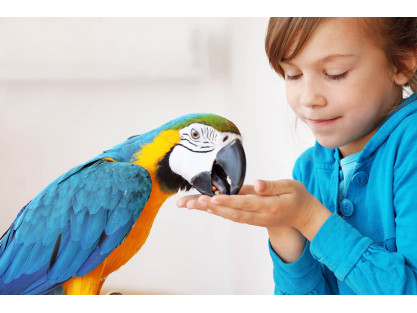 HOW WELL DO YOU KNOW THE WORLD OF PARROTS AND MACAWS?
This post is dedicated to lovers of psittacids, or commonly known like parrots and parakeets.
These birds are tremendously intelligent animals with a high demand of attention due to their extreme sensitivity, which could lead to depression if this demand would not be met.
For birds with this high demand for interaction, large aviaries are very useful, as owners could get inside and spend more time with the animal without fear of possible animal escapes. In addition, they offer us the possibility of incorporating environmental enrichment and toys to develop all their muscular potential for flight, giving them a physical appearance much more natural.
Another advantage, of these cages or aviaries, is that they can concentrate several animals together without overcrowding and thus cover their gregarious character and form their couple bonds in a much more natural way for them.
We leave you a link, where you can see the types of cages and aviaries that exist, based on the needs of each type of bird: